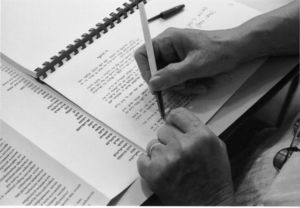 In Paris, four levels of language classes, practical work, workshops.
July 13 – July 31, 2009

Educational team directed by Yitskhok Niborski :
Sharon Bar-Kochva (Paris Yiddish Centre),
Khayele Beer (University College, London)
Ruby Monet (Paris Yiddish Centre),
Yitskhok Niborski (Inalco, Paris),
Sonia Pinkusowicz-Dratwa (Martin Buber Institute, Brussels)
Annick Prime-Margulis(Paris Yiddish Centre)
Gilles Rozier (Paris Yiddish Centre)

Tuition fee: 640 €. Students*: 450 €. Programme available here
Information and registration at +33 (0)1 47 00 14 00 or by e-mail

*Scholarships possible, in priority for students.
---
Other Summer Universities in 2009: