A MUST !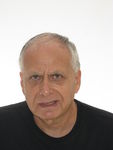 Thursday, 9 February at 20h30 Simon Epstein
In conjunction with the publication of his book 1930 : une année dans l'histoire du peuple juif (éditions Stock).
What were Jews doing before the Genocide? What were their ideological orientations, their community organizations, their defense strategies? How did they see the future?
To answer these questions, Simon Epstein has reconstituted with precision, country by country, the Jewish political events of 1930.
Simon Epstein is an economist and historian, living in Jerusalem since 1974. He is the author of several works on racism and anti-Semitism.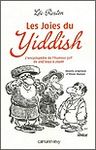 Thursday 16 February at 20h30 Déborah Kaufmann (editor), Victor Kuperminc (translator) and Olivier Ranson (illustrator).
For the publication of a new French edition of Leo Rosten's classic, The Joys of Yiddish, (éditions Calmann Lévy), which had a great success in France, as it did in the U.S.
Cost: 5 €. Members: 3 €.