Writing the catastrophe, testimony and fiction
Literary encounters organized by Cécile Wajsbrot as part of the Writers in Residence program in Ile-de-France.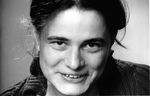 Thursday November 10, 2011 - Laurence Werner David
at 20h.

As a parallel to the problems of identity explored in her novels, she is working on an essay on possible and impossible fictions in the face of collective catastrophes.

Price: 5 €. Members 3€.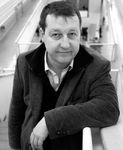 Philippe Forest
at 20h.

Whether in the Japan of Sarinagara or an exploration of the 20th century in Un siècle de nuages, his novels touch on the meeting point of individual loss and collective tragedy.

Price: 5 €. Members: 3€.


Other encounters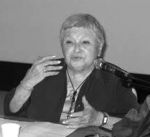 Saturday November 19, 2011 - Sarah Montard
at 15h will present her book Chassez les papillons noirs (Editions Le Manuscrit).

For over 25 years, Sarah Montard has tirelessly told of her experience in the war and the camps, working particularly with young people. This book speaks to her loved ones of her life deeply marked by the genocide, the pains of her youth, life as a wife and mother, sending a universal message of hope and courage.


Tuesday November 29, 2011 - Philippe Boukara
at 20h.

First in a cycle of lectures by Philippe Boukara.
The lives of four Jewish historians of Warsaw, before and after 1939 :
Emanuel Ringelblum, Ignacy Schipper, Meir Balaban, Moses Schor (from left to right).

Price: 5 €. Members : 3€.