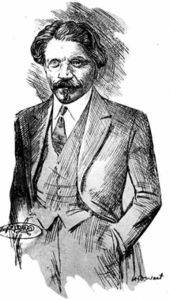 150th birthday of Sholem-Aleykhem (2)
In Yiddish and French

Saturday Jyne 13 at 13:00pm

Public reading of Sholem-Aleykhem's texts is, since over a century, an integral part of Jewish art.
Practiced by amateurs or professional actors, in private homes and in public settings, it was always a source of comfort and joy.

Free entrance. Mandatory reservations at +33 (0)1 47 00 14 00.