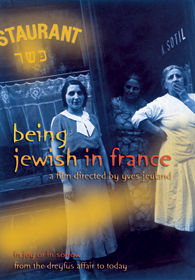 To Yves Jeuland

whos emovie Being Jewish in France will be screened from Mai 13 until Mai 19 at the
Film Society of Lincoln Center, Walter Reade Theater, in New York (N.Y.).

This movie was awarded a prize at the 2007 International Movie Festival in Jerusalem (The Lia Award).







To Nurith Aviv

whi will receive, on Mai 4, the prize Prix Edouard Glissant (_Users_consultation_Desktop_Prix_Edouard_GLISSANT)
for her entire work.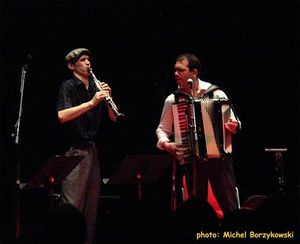 To the group Mentsch

who were accepted at the Off of the Printemps de Bourges Festival,
in the first part of the prformance of groups "la Mancha" and "l'Herbe Folle"
Friday April 24 at 8:00pm
at the Pub des Jacobins
7, rue des Armuriers - 18000 Bourges
Information and reservation: 02 48 24 61 78